Homlok Építő Zrt. is one of the youngest companies in the area of railway construction and railway
renovation in Hungary, 100% owned by Hungarian people. The several-decade professional and
management experience of the Company's management, the exceptional professional preparedness
of our colleagues, and the machinery resources available all guarantee high-quality work operations.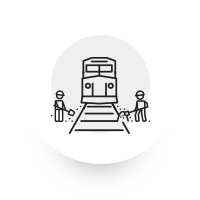 Railway line construction
The company's main activity is railway construction, more precisely track construction and renovation. A significant part of construction works is carried out using the company's own resources, providing general construction from the design process to the handover.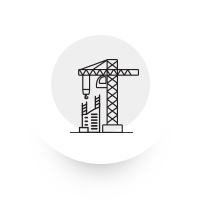 Structural engineering
The company's operations are rather extensive, including renovation of historical buildings, and the construction, renovation, reconstruction and modernisation of other public buildings, sports and leisure facilities, and the realisation of privately financed investments.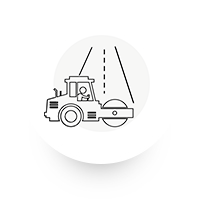 Civil Engineering
Our civil engineering activities include hydraulic engineering, utility construction, road and bicycle path construction, construction of parking lots and public spaces, and landscaping and other mechanical earthmoving.
With the handover of Termál square in Bükfürdő, one of Hungary's largest landscape architecture developments was completed, and the city's residents and the new centre was open to residents and visitors at the beginning of the summer.
read more
CENTRAL OFFICE
H-9700 Szombathely,
1/B Puskás Tivadar street.
OFFICE
H-2040 Budaörs,
165/2. Baross street Floor 3.
BUILDING CONSTRUCTION
OFFICE
H-6728 Szeged,
8. Back Bernát street Floor 1.
E-mail
homlokzrt@homlokzrt.hu